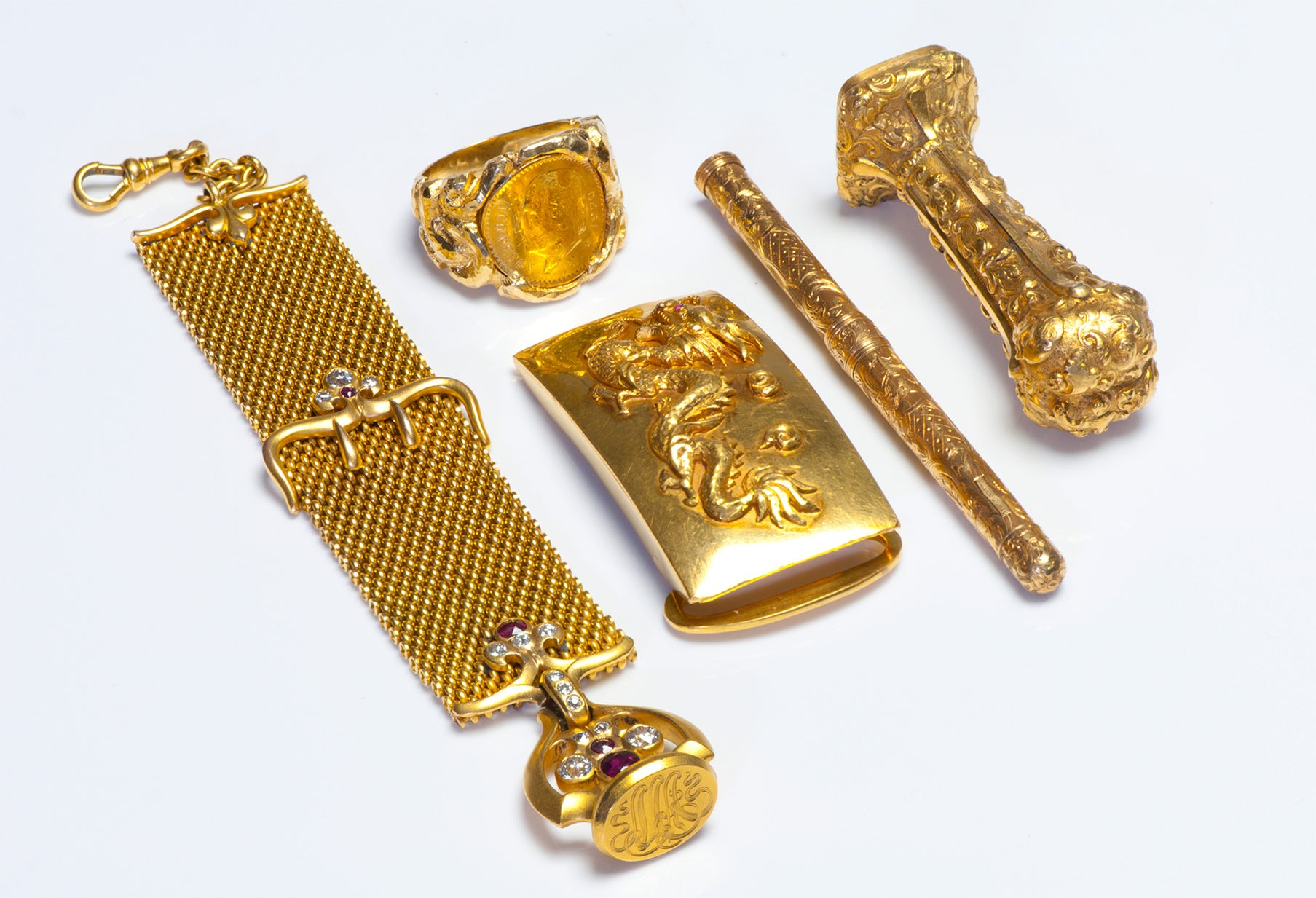 Why Is The Price Of Gold Rising?
Gold prices are near historic highs. How much higher could it go? This is a question that many people are trying to answer.

We all know that investing in gold is often seen as a way for investors to protect, diversify and add some stability to their portfolios, especially when economic uncertainty prevails and a wave of volatility grips stock markets worldwide.

In general, gold is seen, according to the experts from Capex, as a stable choice for an investment portfolio, a hedge against inflation, and a way to diversify investment assets. In addition, with this year's uncertainty in the banking sector and ongoing talk of a possible recession, many people may be looking for added stability. With the price of gold rising, it could be a worthy option to consider.

Banks and forecasting agencies have upgraded their gold price forecasts for 2023, as it approaches all-time highs. How much more could gold prices rise in the coming months? What are the gold price predictions for the rest of 2023?

Why Is The Gold Price Rising So Quickly?

The gold price has been rising quickly since 10 March, amid mixed messages about the outlook for US interest rates and the turmoil caused by the recent banking crisis. Investors seem to be flocking to gold because of its status as a safe haven asset and store of value.


This brings to mind The Federal Open Market Committee (FOMC) decision in March when interest rates were raised by 25 basis points to 5% amid a tight labor market and high inflationary pressures. The Fed's latest dot plot is currently supported by money market prices represented by the implied probability of the Fed funds rate. Although it appears that the peak has been reached at 5%, the Fed still has a difficult decision to make to control "stubborn" inflation and the strong US economy.

Given that gold is non-interest bearing and therefore reacts negatively to increases in US interest rates and real yields, the latter could be the factor that could have the biggest impact on gold prices. Real yields have been capped between 1% and 1.75% since late 2022, with no discernible directional trend, but given the latest Fed guidance, they are likely to continue to fall during the second quarter, which could help gold resist downward pressure.

Increased volatility has been another factor contributing to increased demand, as evidenced by the volumes of exchange-traded funds holding physical gold (source CBOE).

Will Gold Prices Continue To Rise?

Known as one of the best hedges against inflation, gold has been in active demand - both by central banks around the world and by investors looking for a safer haven than stocks, bonds, and currencies.

According to World Gold Council data colossal purchases by central banks, aided by vigorous purchases by retail investors and slower outflows from exchange-traded funds (ETFs), have lifted annual gold demand to an 11-year high. Central banks bought nearly $70 billion worth of gold in 2022, a record level since 1950.

After ending 2022 on an uptrend, China's gold market continued to recover in the first quarter of 2023.

China's wholesale gold demand in Q1 reached its highest level after 2019. Meanwhile, gold imports recorded their best start to the year since 2015.

China's gold market is considered to be the largest in the world.

According to analysts, the upside potential for gold prices is likely limited, especially if inflation shows signs of slowing at the peak of the Federal Reserve's interest rate hike cycle. Economic data will be key during this cautious period, which could limit the upside until there is more clarity.


Gold Prices In The Eyes Of Experts

Gold prices rose +8% in the first quarter. Economists at Erste Group Research expect the yellow metal to continue its advance in the second quarter amid negative real yields.

"Real yields will remain negative in Q2 2023. This favors a rise in the gold price. After the very strong rise in the first quarter, the gold price should see a moderate increase in the second quarter. We expect the price to rise to around $2,080 in Q2."

Analysts at Bank of America are looking at an initial target price of over $2,100 per ounce. A return of gold to the all-time high of $2,078 could signal the start of a new bull run that could push prices above $2,500 per ounce.

A report by economists at Commerzbank says: "The market now only expects the Fed to raise interest rates to 5% by May, after which rate cuts are expected by the end of the year. That said, we believe the Fed will raise interest rates to 5.5% by mid-year and will only start cutting them again next year. This could trigger a further fall in the gold price towards the $1,800 threshold in the second quarter, followed by a rise to $1,950 by the end of the year."

Investing In Gold - A Good Moment?

Historically, the price of gold tends to rise when the US dollar depreciates - for example, during inflationary periods. That means gold can be a good option for diversifying portfolios while prices are high and the possibility of a recession persists.

While gold could help stabilize portfolios and protect against inflation, it may not have the same long-term return potential as stock market investments.

However, gold is not for everyone and several factors should be considered before investing in this commodity.

Timing is an important variable, as there are specific times and scenarios when investing in gold is more justified. Also, before entering the market, investors should carefully assess their risk tolerance and investment objectives.